We're bringing together a community of volunteers to make change in Hawaiʻi. Join us.
E hele mai kākou
Support Students Across Hawai'i
Sign the Pledge To Our Keiki and support a positive future for our children, then take action through service by giving back to the place we call home.
Want to volunteer or host a volunteer event?
We've built a new platform for volunteers to find and sign up for volunteer activities that interest them and for organizations to post needs and recruit volunteers.
Community Initiatives
We support broadscale community action built on collaborative and equitable relationships.
Volunteer Week transitions to Volunteer Month in April 2023! Through an amendment to Act 81 passed by the state legislature and signed into law by Gov. Ige in 2022, the entire month of April is now Volunteer Month. In 2023,…
"Don't worry about giving back what you can't….Give what you can & take what you need." Kōkua Exchange is our local take on Timebanking in which members participate in community development as they contribute to social, economical, and cultural equity…
Future generations are counting on us. Will you pledge to protect their Hawai'i? Students from multiple islands and local schools created The Pledge To Our Keiki. The Pledge is a commitment to respect and care for the island places that…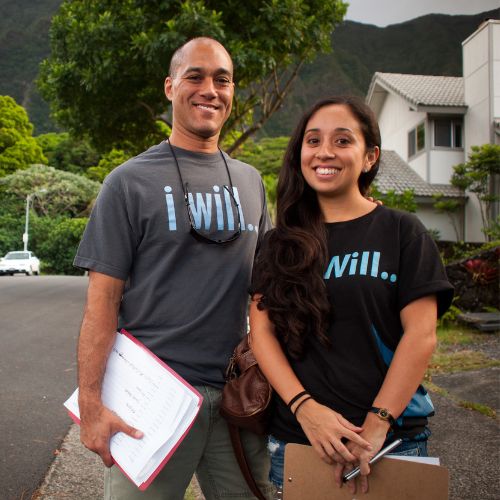 Mission
Kanu Hawaii provides tools and opportunities for people to connect with one another – to take action that builds more compassionate and resilient communities across Hawaii.
Vision
Hawaii's people are equitably thriving through healthy and vibrant relationships, shared aloha, and a deep rooted kuleana for one another and Honua (the Earth).
Kuleana
Aloha
Pono
Mālama ʻĀina