Mahalo from Volunteer Week Hawaii 2022!
Volunteer Week Hawaii is an annual opportunity to get engaged in your community and make a lasting impact. This year we exceeded our goals and engaged over 10,000 volunteers in over 400 events across Hawai'i. There are still ways you can support your community beyond this week.
VOLUNTEER IN YOUR COMMUNITY
Search and join events happening near you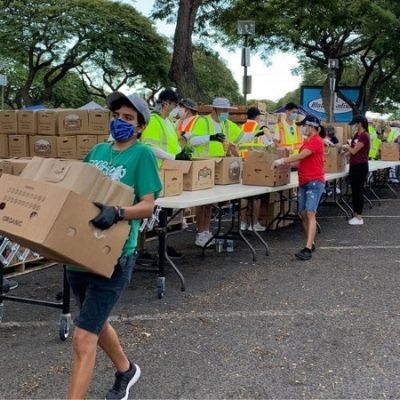 HOST A VOLUNTEER EVENT
Post an event to be seen by hundreds of volunteers
E ALA Ē ON YOUR ISLAND
Mahalo to those that joined us for Earth Day, April 22nd
SIGN THE PLEDGE TO OUR KEIKI
Show your support to malama 'aina and sign the Pledge
About Volunteer Week Hawaii
Volunteer Week Hawaii launched in 2018 as our local take on National Volunteer Week (celebrated annually since 1974) and has since become the largest volunteer focused campaign in Hawaii and the largest state level celebration of National Volunteer Week in the United States.
As a result of our impact on Hawaii's coummunities the Hawaii State Legislature recognized us in an official House Resolution in 2018. In 2019 Governor Ige and Mayors Caldwell, Kim, Kawakami, and Victorino issued Proclamations in support of Volunteer Week Hawaii. In 2022, Governor Ige signed our bill to recognize April as Volunteer Month in Hawaii beginning in 2023.
This statewide, cross-sector campaign brings together residents, visitors, nonprofits, businesses, schools, and government agencies in a concerted effort to take grassroots action that serves our communities.
Our collective impacts and volunteer hours are captured through the Aloha+ Challenge, Hawaii's local framework to achieve the UN Sustainable Development Goals.
Measuring our Impact through 2021
Dollar Value of Volunteer Contributions