We're bringing together a community of volunteers to make change in Hawaiʻi. Join us.
E hele mai kākou
Want to help us boost volunteer engagement in Hawaiʻi?
Please take our volunteer survey. Itʻs short (5 min) and is geared towards volunteers and organizers. We want to better understand your habits, goals, and challenges so we can design a better online volunteer portal for volunteers and organizers to connect and impact our communities.
Community Initiatives
We support broadscale community action built on collaborative and equitable relationships.
Mahalo from Volunteer Week Hawaii 2022! Volunteer Week Hawaii is an annual opportunity to get engaged in your community and make a lasting impact. This year we exceeded our goals and engaged over 10,000 volunteers in over 400 events across…
"Don't worry about giving back what you can't….Give what you can & take what you need." Kōkua Exchange is our local take on Timebanking in which members participate in community development as they contribute to social, economical, and cultural equity…
Students from multiple islands and local schools created The Pledge To Our Keiki. The Pledge is a commitment to respect and care for the island places that they call home so that future generations continue to enjoy all that Hawai'i…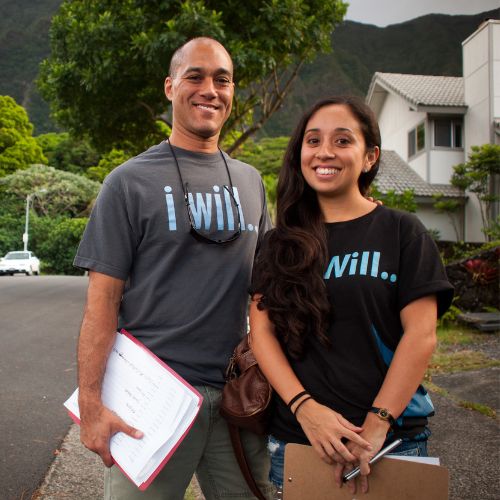 Mission
Kanu Hawaii provides tools and opportunities for people to connect with one another – to take action that builds more compassionate and resilient communities across Hawaii.
Vision
Hawaii's people are equitably thriving through healthy and vibrant relationships, shared aloha, and a deep rooted kuleana for one another and Honua (the Earth).
Kuleana
Aloha
Pono
Mālama ʻĀina
Community Heroes Awards 2022
Congratulations to the winners of the 2022 Community Heroes Awards which honor and recognize residents who have exemplified outstanding leadership and volunteer service to their community. Pictured here are the winners from Pearl City and 'Aiea communities, Larry Veray and Karen Higa. They are flanked by Rep. Aaron Johanson, Senator Bennette E. Misalucha and Keone Kealoha of Kanu Hawaii.

This year, the Office of Representative Lisa Kitagawa (House District 48) and Office of Representative Nadine Nakamura (House District 14) recognized one winner from each of their districts, Ron Garrison (Kauai) and Mahealani Cypher (Kane'ohe) respectively.